Bohemian Hall - New York, NY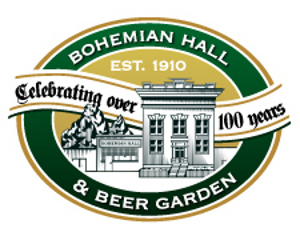 29-19 24th Ave, New York, NY
Hours:
* Bar & Beer Garden:
* Mon-Thurs-5pm-1am ; Fri:5pm-3am ; Sat:12pm-3am ; Sun:12pm-1am
* Restaurant Hours:
* Sun:12:00pm-9:45pm ; Mon-Wed:5:00pm to 9:45pm
* Thu-Fri:5:00pm-10:45pm ; Sat:12:00pm-10:45pm
Since 1910, Bohemian Hall has been a part of New York City history. Ours is the last original remaining Beer Garden in all of NYC.
Bohemian Hall is run and managed by the Bohemian Citizens' Benevolent Society of Astoria, a fraternal organization dedicated to education and preserving the Czech and Slovak communities in the area.
Our Beer Garden is open year round, but if the temperature drops outside come warm up with us inside. (from http://www.bohemianhall.com)